How the heck to get started

If you're reading this, chances are you have come across the world of content creation & influencer marketing. It's a crazy idea, right? Reaching financial freedom, working from anywhere, on your own schedule, ALL while building an early retirement savings... surely it couldn't be possible... right?!
Well listen the heck up sister (or brother) because it absolutely is... yes, even for you! And the sooner you start telling yourself that... the sooner you can start the journey to MAKING IT HAPPEN.
So... how exactly are you supposed to get started?
I've compiled a list of some of my BEST tips & resources for aspiring creators. Check them out below!
Let's work together and fast track your journey

Below I am sharing the resources that have helped THOUSANDS earn their first paycheck as a content creator within a few months. This dream isn't as far away as you think! If you're looking for a clear strategy, support, and guidance then keep reading.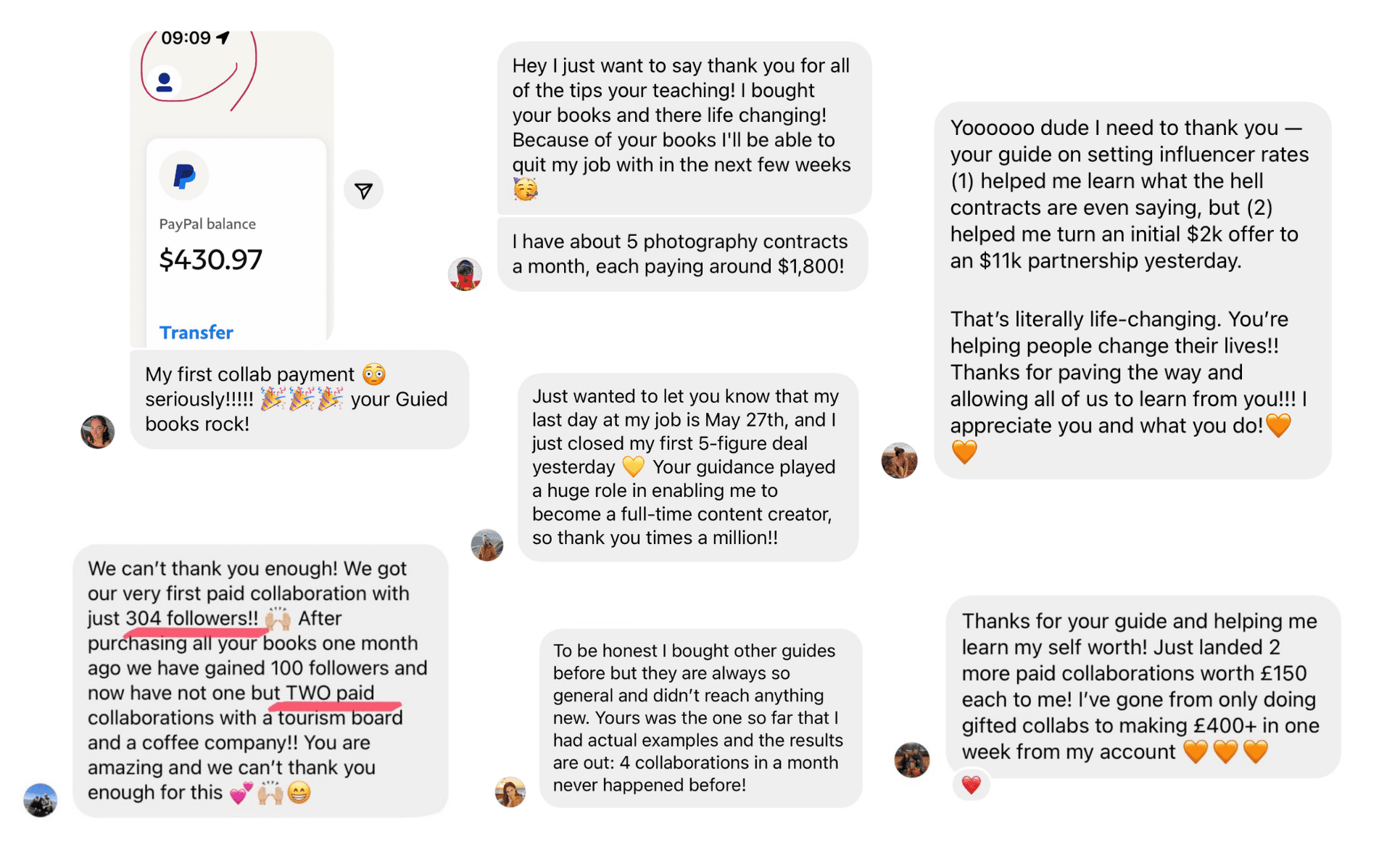 The number one thing I see stopping people from achieving this dream isn't lack of time, skills, camera equipement, or bubbly personality (I wish I could go back and show you how shy and awkward I was when I first started LOL) But it isn't ANY of those things... the number one thing I see stopping people is their own limiting beliefs... fear of judgement... or simply not believing in themselves. If this sounds like you, send me a DM and let's talk about it!
If you've made it this far, thank you SO much for your support! I am cheering for each and every one of you!
Happy creating,
Chas